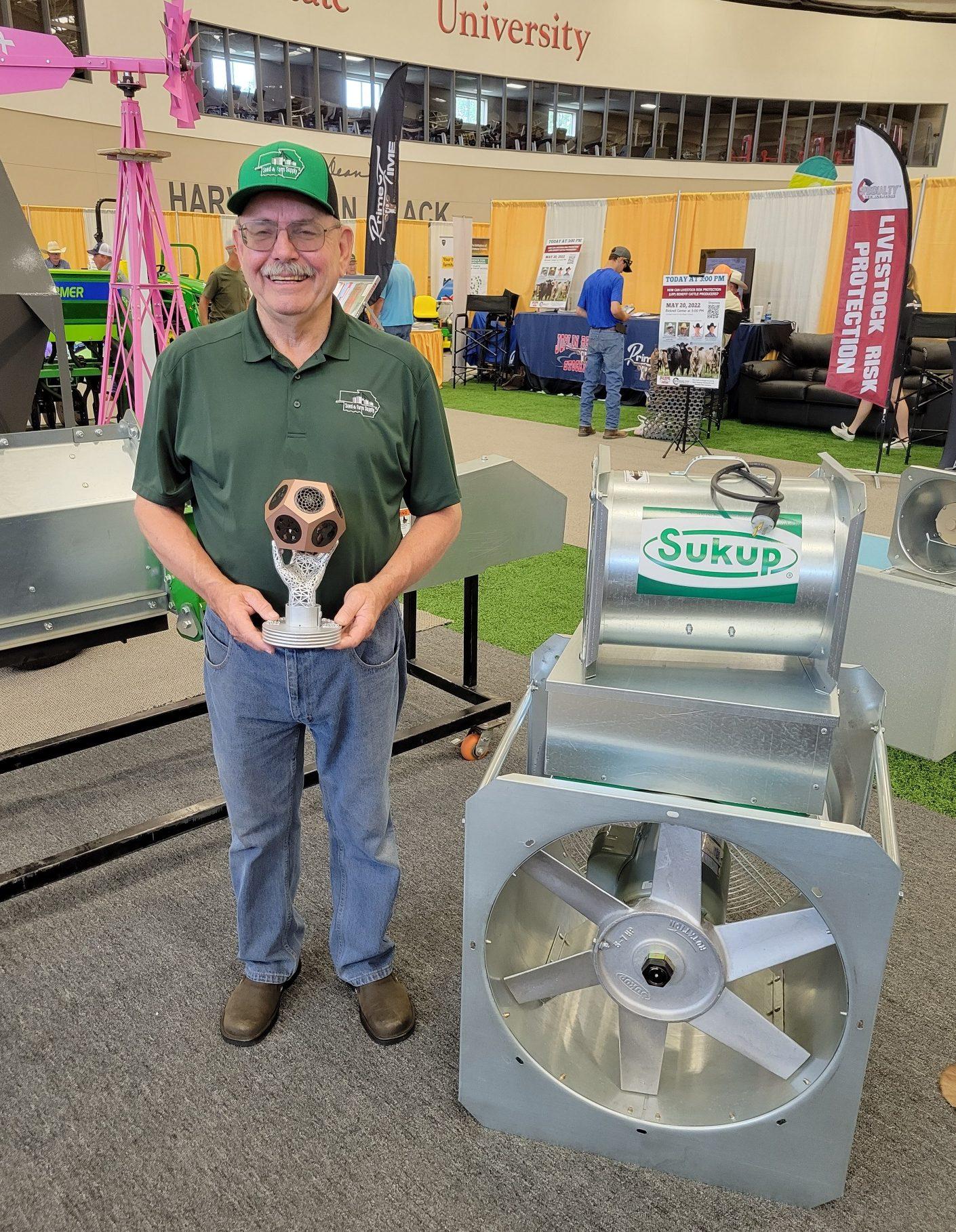 Sukup Manufacturing Co. is proud to honor Martin Bunton with the Eugene Sukup Legacy Award.
The Lamar, Missouri dealer is president of Seed & Farm Supply, Inc. He's been selling Sukup products for over 45 years.
Bunton is a man who goes above and beyond, having been raised by parents who instilled the mantra, "to whom much has been given, much is expected". He and his wife Brenda believe this as well, saying they're both incredibly blessed.
His nomination letter refers to his involvement in many charitable, community and social activities.
That includes a passion for 4-H and supporting the local university extension. From field days and safety awareness, Bunton gravitates toward a bigger picture; outreach that will impact not only the people, but generations to come.
From economic development to the chamber of commerce, Bunton believes in the value of involvement at the community level.
Sukup Manufacturing Co. honored Bunton at the recent dealer incentive trip in Phoenix this past January.
Bunton currently serves as President of the Barton County Community Fund. It supports numerous charitable organizations in the county through fundraising efforts. He also serves as the chairman of the board of the Show Me Youth Ag Academy.
Sukup Manufacturing posthumously honored Wyoming dealer James Heald in 2020 and in 2018, Tim Gilk received the very first Legacy Award for dealers. It was shortly after Sukup founding father Eugene died, that the award was re-named to honor the man responsible for establishing the manufacturing company.